MAKERS MANUAL was set up by Dora and Michael as a resource for quality DIY Woodworking Plans, Inspiration and Advice. Our plans include furniture projects for inside and outside your home. As well as woodworking jigs for the workshop and children's furniture and developmental toys. We have a range of projects, from beginner friendly woodworking plans, to expert level plans.
We cannot overemphasize how important the word 'quality' is to us at Makers Manual. We are perfectionists and aim to make everything we do as good as it can be. This is true with our plans/manuals, our designs, and our woodworking.
We are living in a world, where we are increasingly aware of our own impact on the planet. What is green/environmental design? This has long been a question Michael has pondered, and we cannot come up with a simple answer. While some people love to greenwash; pretending that using 5% recycled materials or slapping a solar panel on top to make it 'green', we are harder to please.
Instead, we believe that the word 'sustainable' is key. This means different things to different products. But in a nutshell, the product needs to have a longer life than its CO2 cost to manufacture. In the real world, this means the product needs to last and be loved for a long time. The good news, this means a 'quality' piece of furniture, or a 'quality' tool is better for the world, because it is more likely to endure.
That said, material choice is also important. We aren't snobby about material choice; instead, we believe in choosing the most appropriate material for each job. In some cases that means pine, in others, maybe Oak is best. Either way, we always advocate sustainably sourced timber.
We are Dora and Michael, and we built a house! Well not really, but we did renovate a house that probably should have been rebuilt. The result of all this is a lot of tools, a lovely house and not much furniture.
We studied different design disciplines at University and have worked in the design industry for many years. Then we took a sabbatical to go travelling. Whereupon our return, we found our house and had the desire to start a new business. Hence, Makers Manual was born.
In case you haven't guessed it, we are a husband-and-wife duo, that has just become a trio. What with the arrival of a little one, comes the demand for children's furniture and toys. Hence, the inspiration behind those plans.
We hope you enjoy following along in our journey.
I think I have always had an engineer's brain without ever going down that path. Instead, I studied textile design and fashion at University. After which my roles evolved until I became a Brand Developer. A role that I loved and where I found my niche. Through our house renovation, I was the project manager. Anyone who has done a house reno will know is no walk in the park. This is also where I learnt the practical workshop skills that I use at Makers. It's now full speed ahead, being a mum and running a business.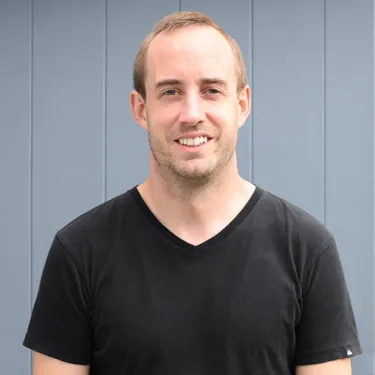 I've always been interested in design and enjoyed working with my hands. After studying product design engineering at Uni. I nabbed a dream job in a design consultancy, essentially becoming a mad inventor for my clients. I've designed all sorts, from electric bikes, to earphones, to life rafts. What I enjoyed about this, was the mix of design and time spent in the workshop. I am excited to bring my design process and experience to the craft of woodworking.