Without too much preamble, here is a list of Woodworking YouTubers that we follow. A YouTube subscription can be a fickle thing (although we hope you aren't with our channel), these are the ones that we find consistently inspiring, informative and entertaining.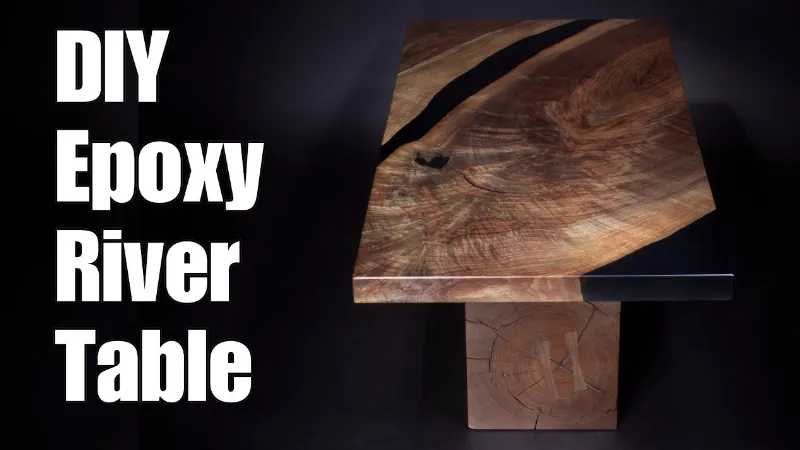 Cam at Blacktail has grown his channel into probably one of the biggest woodworkers on YouTube. He specialises in epoxy tables often made from huge walnut slabs. Although most of his videos are on the same theme; they always manage to be entertaining and insightful. I can't put my finger on it, but Blacktail is a must follow for any woodworker.
I'll be honest, I didn't initially warm to this channel. But I was wrong! The dry wit of Jason makes his videos very engaging and you'll get lots of interesting tips. He does all kind of woodworking, from drinks cabinets to treehouses, with the odd bit of guide for picking lumber videos for good measure.
Chris & Shaun appeal to us because of their furniture design skills. Each piece of furniture is unique, beautiful and screams quality. They have a large and very well-equipped workshop, that can be intimidating. But the videos are easy to follow and they have nice integration of CAD images to further illustrate their intentions.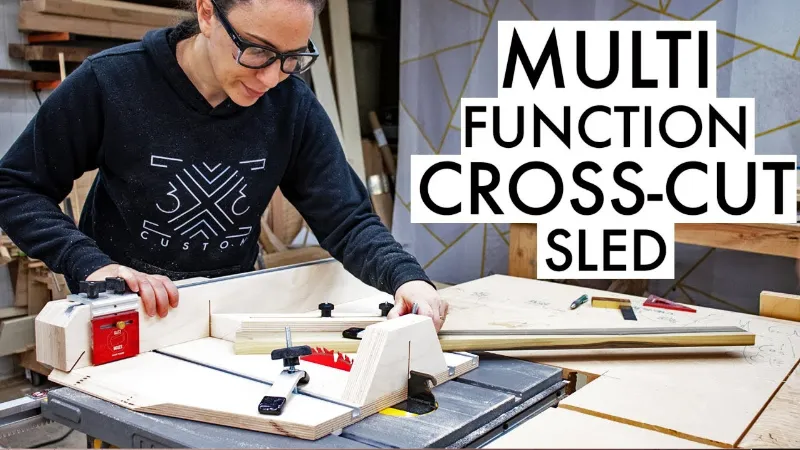 Tamar at 3x3Custom tops our list of favourite woodworkers, because she is in large part the reason, we became passionate about the craft. She has a very natural style on camera and is happy to show the mistakes along the way. She makes some great jigs and has a modest size workshop with more accessible tools than other big woodworking channels.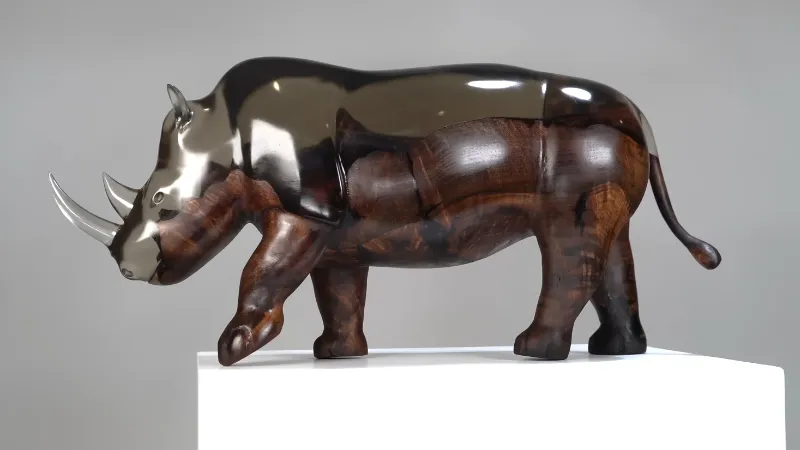 Blake makes incredible sculptures from wood and resin. Starting from looks like wood offcuts he pours resin all over them and after tackling the result with chainsaws and angle grinders always finishes with the most incredible pieces of art. He's not so much instructional, but great entertainment to sit back a relax to.
Jonathan has a store that contains all manner of high end and unique woodworking tools. Indeed it is hard to find a big woodworking channel that doesn't have some of his tools lurking in the background.
But Jonathan is more than just tools, he is also be very talented traditional woodworker. His channel is a great resource when looking to hone a particular technique.
Yes, this is a shameless plug for ourselves! In case you aren't familiar with our channel; we make all kinds of how-to style videos for furniture (and toys) we want in our home and garden. We are a husband and wife duo and do everything from a small, modestly equipped workshop.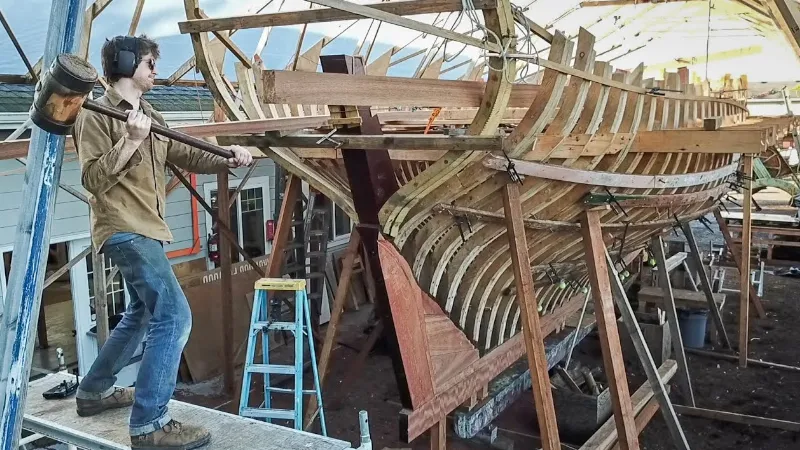 As he introduces every video, "Hello, I'm Leo, and I'm a boat builder and a sailor". These are weekly videos of Leo restoring an old sailing boat. We are hooked on the story, but also as woodworkers find his 'boat building' perspective very interesting. While there are no doubt similarities, there is also a huge different is the scale of the project and the techniques used. I challenge you to watch his first few episodes and not get hooked.
A Japanese Woodworker filmed without any voiceover, instruction, or pretence. Just beautiful woodworking! Great place to go if you're looking to chill out for 20 minutes (or more).
Matt is a fellow Brit and a very talented woodworker. He does make furniture, but more often than not, his videos are about woodworking techniques. We like his channel, because you can tell he has clearly learnt his craft from woodworkers, and as such takes a different approach to things than some other channels. Also, he is clearly a detail focused man, and likes to get into the nitty-gritty of tool setup and use.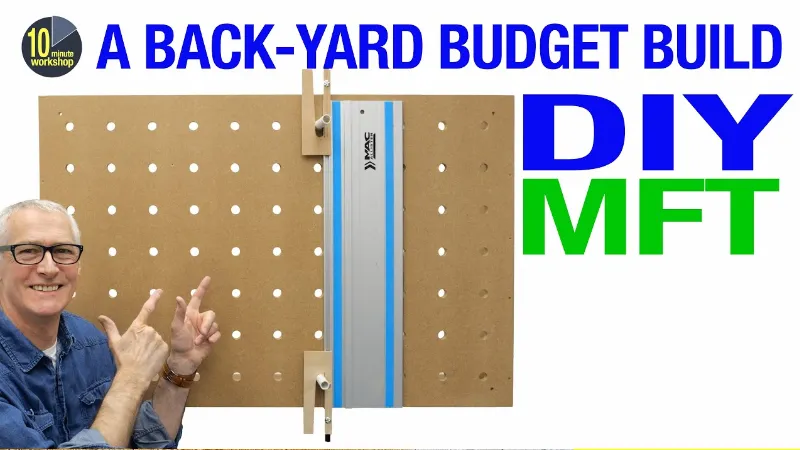 I could be wrong, but I get the impression Peter has been a carpenter since he left school. Now after many years he has retired and started to make informative how-to style videos. Usually, a project will use a lot of MDF rather than hardwoods. Not that this is a criticism, instead I find it much more realistic. He has a no-nonsense approach and is the kind of carpenter you wish would turn up when you need one.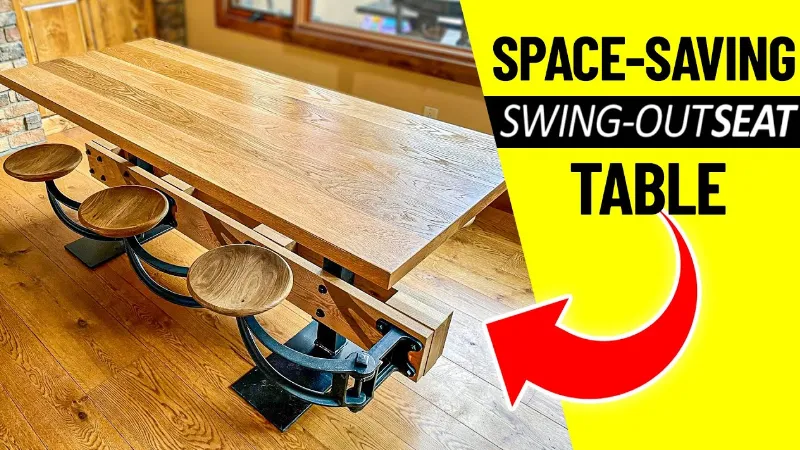 The Wood Whisperer is one of those channels you can't not know about. He has a huge following for his informative how-to style videos. Although he is a big player in the community, he still manages to come across as accessible and you'll often find him when searching a particular woodworking question.